Reflecting the light of the Son.
Illuminating the path forward.
We help Catholics celebrate the Rosary anew and grow in divine grace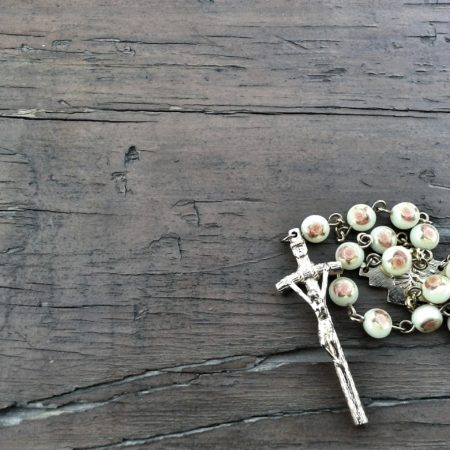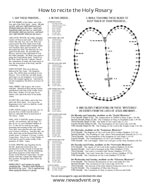 Download these instructions on how to pray the Rosary in 4 simple steps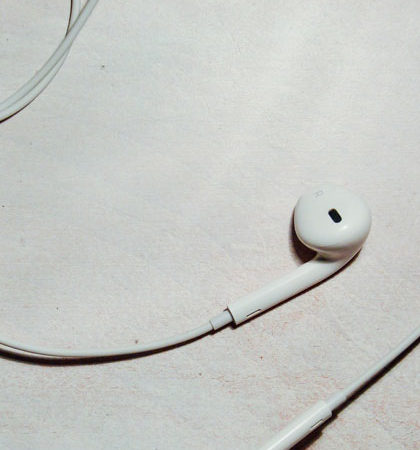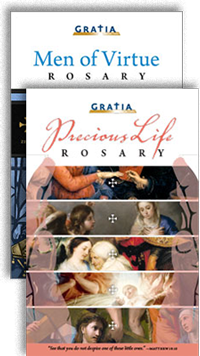 Listen to the Men of Virtue or Precious Life Rosary being prayed right now and add our podcast
Feature the Men of Virtue or Precious Life Rosary at your event with author Michael Skinner
"I want to thank Mike for sharing his testimony to our Men's Faith Sharing groups. His message was very engaging and relatable, especially reflecting on the parable of the Prodigal Son and how our God is constantly in pursuit of us, and the incredible gift of our Holy Mother to love, protect, and lead us to Jesus."
"Men of Virtue provided my students with an outstanding resource and presentation to aid in growing their relationship with God through more intentional prayer with the rosary. The resources are refreshing, challenging and much needed. I am grateful for Men of Virtue!"
"I just wanted to thank you for the rosary prayer because it changed something in me and opened my heart like never before! I have been praying the rosary every day for quite a while now, I like to use different versions that I find in books or online. It always helps me in one way or another but your meditations took me somewhere else. I had a similar experience in the baths at Lourdes—that's how amazing your rosary was for me today! It's hard to express in words but I'm going to make important changes in my life because of my prayers today."
"Men of Virtue has been featured at two of our annual retreats. The message extolling the virtues of Zeal, Courage, Gallantry, Humility, and Loyalty, arms us all against the evils of our times. We have made the Men of Virtue Rosary prayer a regular spiritual exercise in our future retreats."
—Philadelphia, Pennsylvania
"Our Men's Ministry has been renamed Men of Virtue Men's Ministry since it now totally identifies with our Mission Statement. Our goal is to be courageous, faithful Men of Christ. The inspiration of Men of Virtue Rosary inspired our ministry to focus on the values of being a virtuous man of Jesus Christ."
"I delivered your message to the men in prison last Sunday and we offered our Holy Mass for you and your team. Thank you for thinking of and remembering us! God bless you and this beautiful mission. I know our Blessed Mother is always with you, guiding you and praying for you."
"Just dropping a quick note to thank you once again for the Men of Virtue. Finally bit the bullet and am trying to commit regularly to first Friday adoration. Those five virtues were definitely great to reflect upon."
Share Gratia Reflections with your friends and loved ones!  
We invite you to download and share the free electronic pdf versions of Gratia Reflection Rosaries. The beautifully-designed and hand-crafted booklets are also available for purchase to enhance your individual, or group prayer experience.